Get a Disability Insurance Quote
START YOUR FREE QUOTE
Get Your Free Disability Insurance Quote in Less Than a Minute!
START YOUR FREE QUOTE
Get Your Free Disability Insurance Quote in Less Than a Minute!
We strive to deliver completely customized service to each and every person who requests a disability insurance quote. You work directly with our team of seasoned, experienced professionals, each of whom is dedicated to providing you with the utmost in service.
If you want to get a disability insurance quote, but you're unsure of where to look for, this article will provide a quick guide on which companies you can look into and what a certain insurance policy should contain to protect your basic needs.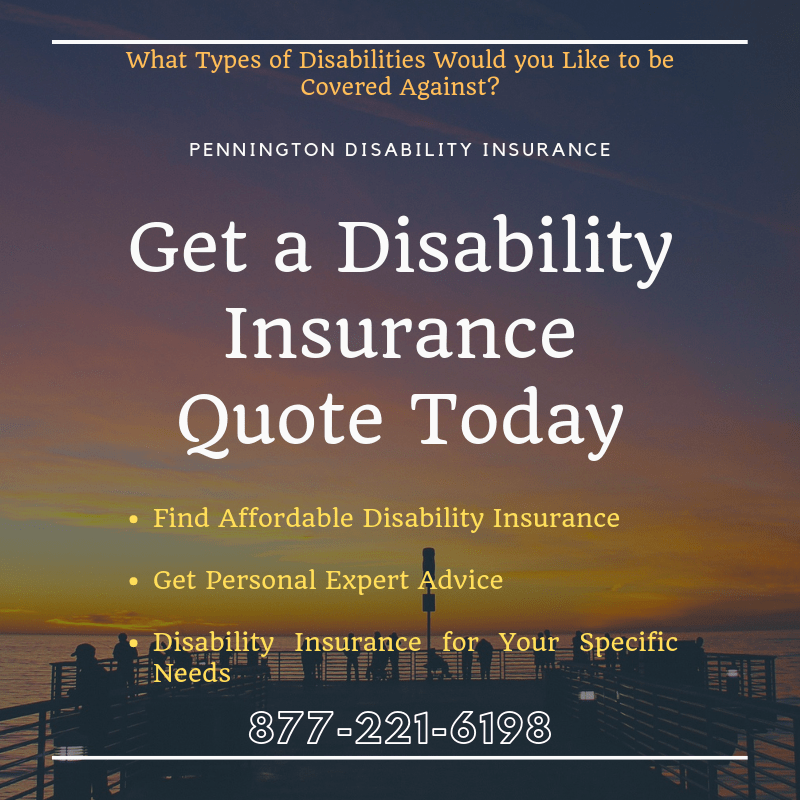 In general, there are several key elements you should analyze in regards to your disability insurance quote and those are:
Type of disability insurance you want – whether it's short term or long term disability insurance
The coverage amount you would receive – you can expect anywhere between 40% and 70% of your base salary depending on the type of disability insurance you choose
The waiting period between your injury and the time you would start to receive the disability benefits
How long your benefits would last once you start receiving them
The cost of your disability insurance – the monthly premiums you would pay to maintain your disability insurance policy
Pre-existing conditions that are excluded from the disability insurance policy
Any extra features you want to include in your disability
When you get a disability insurance quote, some of your personal characteristics and habits play a critical role in the cost of your disability insurance policy. They mainly revolve around the following:
Your age and health
Your gender
Whether you smoke or not
Your occupation
Length of the waiting period
Your income
Length of benefits
Extra features you may want to include
Once you've gathered quotes from several insurance companies, you can compare them and make a decision based on what each company offers. Some may be better in regards to the coverage amount, another company may provide longer coverage, and the third one may have lesser premiums. It's important to ask yourself several questions before you make a decision:
How much of your income you would need to be replaced if you were disabled?
How long are you willing to wait to receive the benefits?
How long do you want the benefits to last?
What types of disabilities would you like to be covered against?
Which one you will choose depends solely on your preferences and needs. However, if you need any guidance or assistance on how to get a disability insurance quote or analyze them, feel free to contact us anytime. We are here to help.