As a dentist, you are generally well compensated whether you work in a hospital, in a government health agency or if you run your own dental office. Your expertise and training as a dentist allows you to earn an income that supports a higher standard of living for you and your family and the acquisition of retirement assets and savings.
You could be earning somewhere around $152,700 a year, which is the average annual salary of general dentists in 2015 according to the Bureau of Labor Statistics (BLS). Dental specialists earn more. For example, some endodontists earn as much as $400,000 annually.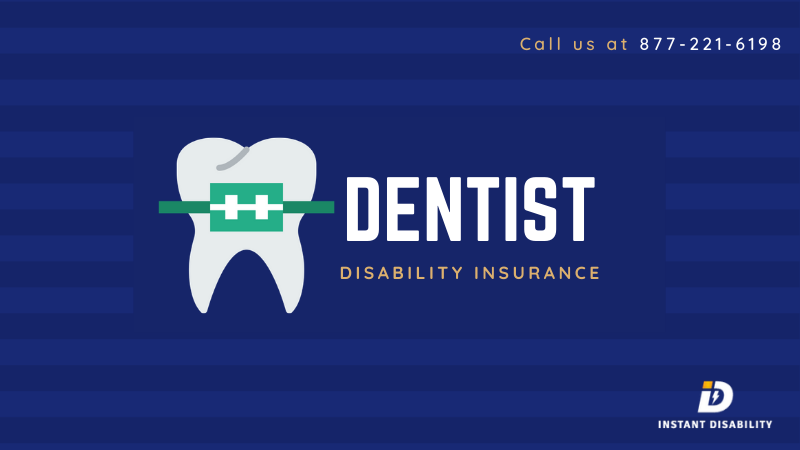 The untimely loss of your income before retirement would certainly have a significant impact on your financial situation. It just makes sense to protect your ability to meet your financial needs without dipping into your savings or letting go of some properties by obtaining dentist disability insurance.
What Is Disability Insurance?
Dentists, just like other humans, can be injured or become ill and unable to work for extended periods of time. Will you have other sources of income to replace the financial loss from your dental practice? If your answer is "no", then you need dental disability insurance.
Disability insurance is your income replacement and income protection policy when injury or illness prevents you from working.
How Much Disability Income Will You Need?
In choosing the most suitable or the best dental disability insurance, you should begin with an assessment of the disability income you will need taking into consideration the following:
Do you have other sources of income outside of your salary as a dentist?
If you are an employee, do you have disability benefits provided by your employer?
Do you have other disability benefits? What is the duration of the benefit?
Add up all the expected benefits and income from other sources.
Basic Features to Review in Choosing Your Dentist Disability Insurance
You're now convinced that you need dentist disability insurance. First, always bear in mind that it's not easy to choose the best or most suitable policy for you. While carefully reading the contract, take your time to compare the basic features offered by different insurance companies.
The process of comparing your options can be very confusing – each insurer has unique specifications, requirements and definitions that affect whether or not a policy is the right choice for your needs. You'll also need to consider other factors, such as whether the insurer offers business overhead expense coverage (for your practice), and more. If you're struggling to compare your options when it comes to dentist disability insurance, we can help. We've spent years working with medical and dental professionals just like you, and we can provide you with:
The ability to compare dentist disability insurance quotes on an apples-to-apples basis
The ability to compare disability quotes from multiple top-rated insurers
The ability to compare quotes from national insurers
The guidance you need to understand not just broad policy terms, but specifics, such as coverage options and amounts, and how those fit your specific financial needs
Individually, dentists have different needs and financial obligations and responsibilities. Insurance companies offer policies with varying features but following are the basic, important ones to review in choosing your disability insurance.
Definition of Disability
The definition of disability describes when an insured person is considered disabled and entitled to the corresponding benefits.
Elimination Period
The elimination period is the number of days you have to wait after a disability occurs until payments could be potentially received. Insurance companies offer eliminations periods of 30, 60, 90, 180 or 365 days. The shorter the elimination period, the higher the premium amount you pay.
Benefit Period
The benefit period is the maximum or total length of time that benefits could be paid for.
Exclusions & Limitations
There is a section in the policy that specifies conditions in which you will not be paid or paid on a limited basis.
Optional Policy Riders
These are features that you can choose to customize your policy according to your needs and budget.
Again, choosing the best dentist disability insurance is not easy. We have years of experience in helping medical and dental professionals find the best possible coverage for their unique needs. We invite you to get in touch with us today. Call us at 1-877-221-6198 or use the form on this page to contact us. We look forward to helping you compare your dentist disability insurance options and find the ideal solution for your specific needs.